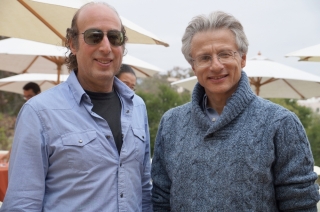 A UCSB symposium features cutting-edge developments in molecular and cellular approaches to understanding brain structure and function.
Montell organized "Molecular and Cellular Breakthroughs in Systems Neuroscience" with Kosik, the Harriman Professor of Neuroscience. The symposium was designed to showcase the kind of cutting-edge neuroscience research being conducted at UCSB and at other research institutions around the state.
"UCSB has a very strong track record in engineering, physics, computer science and in biology, too, and putting all of these groups together allow us, I think, to be a very major — and, more importantly, unique — player in the neuroscience arena," said Kosik, who is also co-director of UCSB's Neuroscience Research Institute.